Why RevTouch Interactive Displays?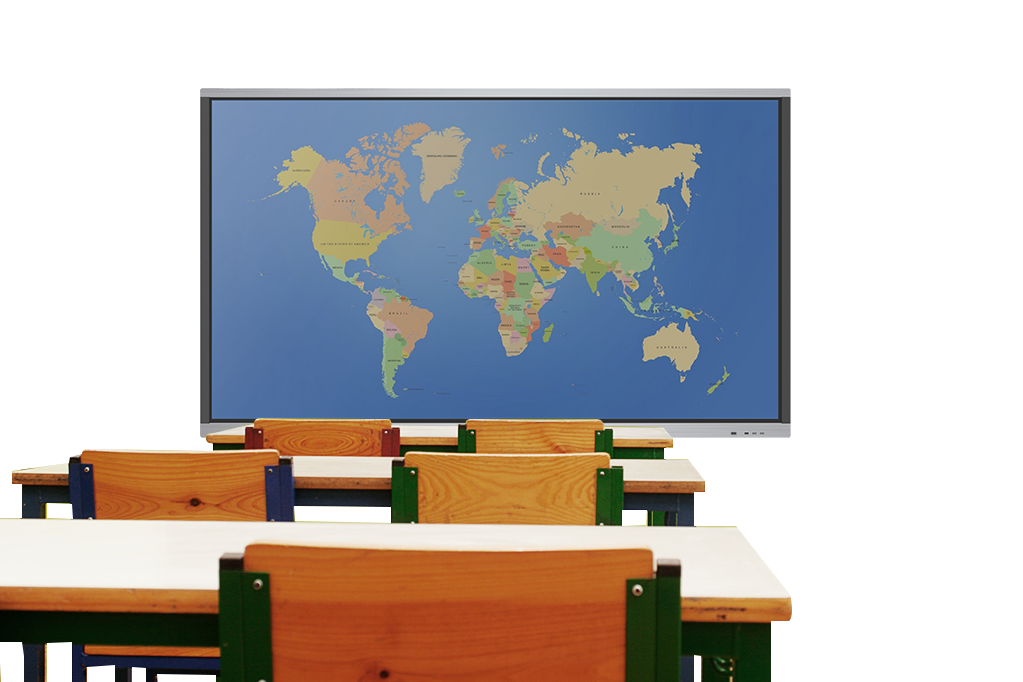 Intelligent Interactive Displays that Inspire Learning.
Our displays elevate your classroom to the latest technology and create a highly engaged student experience. RevTouch eliminates all of the logistical headaches and PD challenges with traditional displays. Our interactive displays are simple to use, easy to install, and are incredibly low-maintenance. There are no costly bulbs to replace, no annual software subscriptions or challenging software for busy teachers to learn. Our displays give you over 50,000 hours of use with no costly maintenance.
We're creating a revolution in classroom displays.
A Powerful Classroom Display – Join the Revolution!
High Performance Ultra HD 4K multi-touch displays, bundled with a powerful suite of educational software. Teachers love our easy-to-use software and our robust displays. Designed for classroom environments, they engage students like never before.
We make school board budgets go further, and ensure administrators and IT managers have less hassle, less maintenance and less stress with their technology deployment.

RevUp Program for School Boards / Districts
The RevUp program is exclusively designed for School Boards/Districts looking to deploy RevTouch displays across their schools.
Volume pricing and installation discounts are available through this program.
RevTouch is committed to helping revolutionize classrooms across the country with the latest technology.
Partners of the RevUp program not only gain exclusive pricing but also complimentary kick-start professional development services.
RevUp partners also receive discounts on our professional development courses, and the ability to gain additional savings from our prompt-payment discount program.
If you are interested in learning more about our RevUp program please contact us.
Administrators
Manage interactive panel deployments with our software. Updates and messaging across the network.
Through our installation network, we offer turnkey after-sales service and support.
Teachers
Easy-to-use is the heart of our technology.
No more misaligned projectors, dim images, or complicated software.
We've designed our displays for the classroom.
Engage your class like never before.

IT Management
Superior performance interactive displays with the latest technology and low maintenance.
RevTouch is platform/software agnostic so you can run any software you want.