RevTouch is a leading manufacturer of Interactive Flat Panel Displays designed for educators and businesses.
We exclusively focus on collaborative display technology that delivers better student and business outcomes.
Our narrow technology focus allows us to bring to market more advanced technology faster than our competitors.
This is why we feature the latest on-board Android operating systems, compared to the industry who haven't yet made the leap from older versions.
Our display technology too incorporates blue-light filters which eliminate eye-strain, and create a cleaner, brighter, image.
The response time of our touch system is also market-leading, creating a better, more fluid experience for users.
In short, RevTouch's specialist focus allows us to create and deliver better solutions at an unbelievable value.
Our Story
We are owned and operated in the US and Canada.
We don't outsource our call-center, our technical support, our warehousing, or our installation services.  We are right here, operating out of Orlando and Toronto (Mississauga) facilities, giving you peace of mind.
We're specialists.
We're focused 100% on interactive displays – and that focus allows us to offer a superior product and service.  We bring innovative technology to market faster than our competitors as we're simply more agile.
A great product, easy to setup.
We are the easiest out of the box interactive display on the market.  There's no costly projector bulbs to replace and no complicated software to learn.
We have great software, but you don't have to use it.
Many of our competitors force you to purchase a software subscription.  This is an antiquated perspective, increasing your costs.  You're free to use any software you like on our displays, or you can use our own impressive package (and we'll never lock you into an expensive software contract).
Full Turn-Key Installation Service.
We take the headaches out of installation with our robust installation service by authorized RevTouch technicians.  We remove the guesswork by providing a simple fixed price.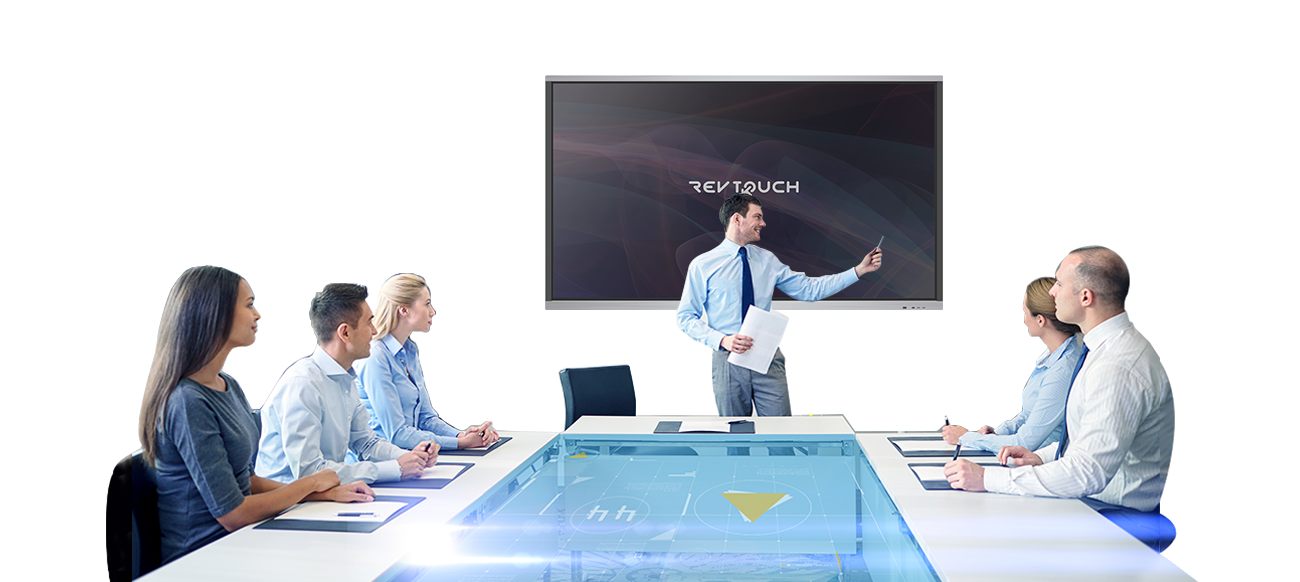 Visit our US Showroom
RevTouch USA
Conveniently located in Orlando
9436 Southridge Park Ct., Suite 600
Orlando, FL 32819 

Canadian Office
RevTouch Canada
Located in Toronto (no showroom)

110 Cumberland St, Suite 330
Toronto, Ontario  M5R 3V5