Interactive 4K Displays for Meeting Rooms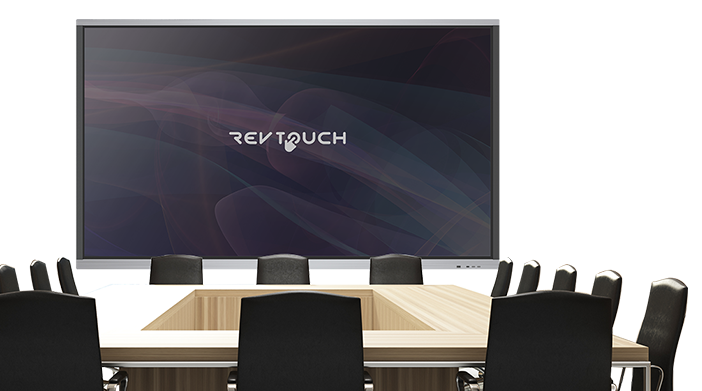 RevTouch was built around the concept of accelerating ideas and creating better business outcomes.
Businesses today need technology that is simple to use, increases communication and collaboration, and produces strong ROI.
Our stunning 4K interactive displays support Skype/Zoom meetings, instant whiteboarding, wireless connectivity and screen sharing on any device, and built-in cloud drive to access Google Drive and Microsoft OneDrive.
RevTouch will get your teams collaborating instantly.

Beautiful Displays for your Meeting Rooms
Our interactive displays come ready to use – just plug and play.
Bring your meetings to life with our beautiful 4K UHD displays available in 65″, 75″ and 86″ sizes.
Beautiful design with aluminum bezels and high quality construction materials.
With incredibly wide viewing angles, anti-glare/ anti-friction surface and blue light filter technology, your team or audience will experience incredible crisp visuals without eye-strain.
The powerful embedded Android system gives complete instant collaboration tools at your fingertips, and includes built-in access to Cloud platforms such as Google Drive or Microsoft OneDrive.
You can connect wirelessly to the display and share your content from any device using our on-board ScreenShare feature (BYOD).
RevTouch Interactive Software
Fully Compatible and No License Fees
Businesses have little to no time to train users on new technology.
New technology needs to be intuitive and simply work. Our displays are fully compatible with all the software you use, including Microsoft.
Our display becomes an instant touchscreen for your applications, allowing you to work, connect and share instantly. Our included software is powerful and importantly 100% optional – unlike our competitors, there is no on-going license fee.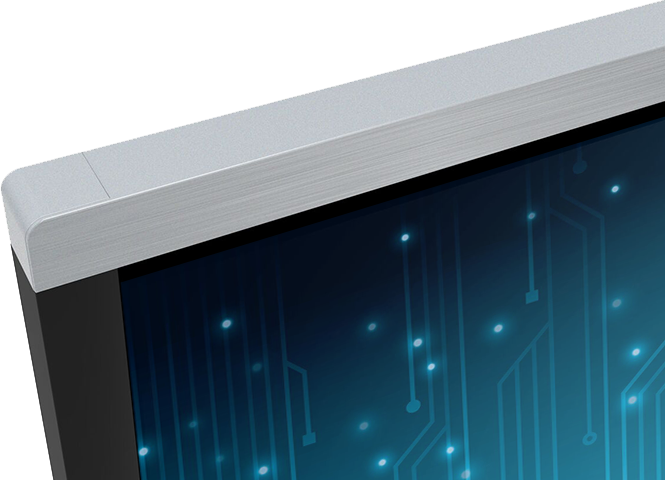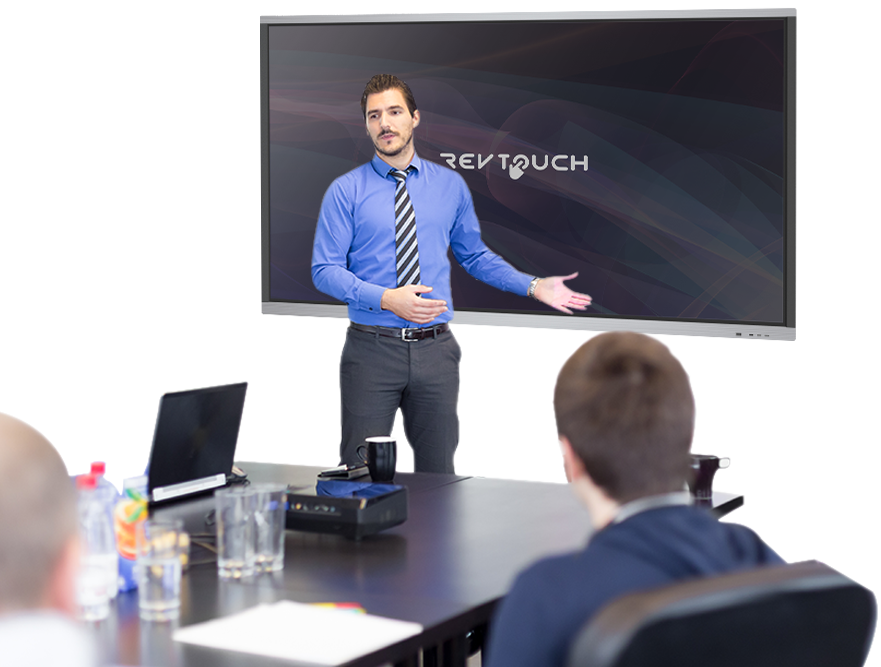 Crystal Clear Visuals
4K UHD Resolution, Blue Light Filter, Anti-glare and Anti-stick glass, ultra-wide viewing angle create crisp  images no matter where you are in the room – day or evening.
Multi-Touch Display
Industry leading up to 20 points of touch allows unlimited collaboration.
Wireless Connectivity Built-in
 Share your content wirelessly with iMirror or ScreenShare.
Plug and Play
Connect any device–Windows, Chromebooks, Mac – instantly.
Accessories Ready to Go
You can amplify your RevTouch and increase your teams' productivity with our accessories including mobile stands and complete meeting room systems (videoconferencing cameras, microphones, audio)