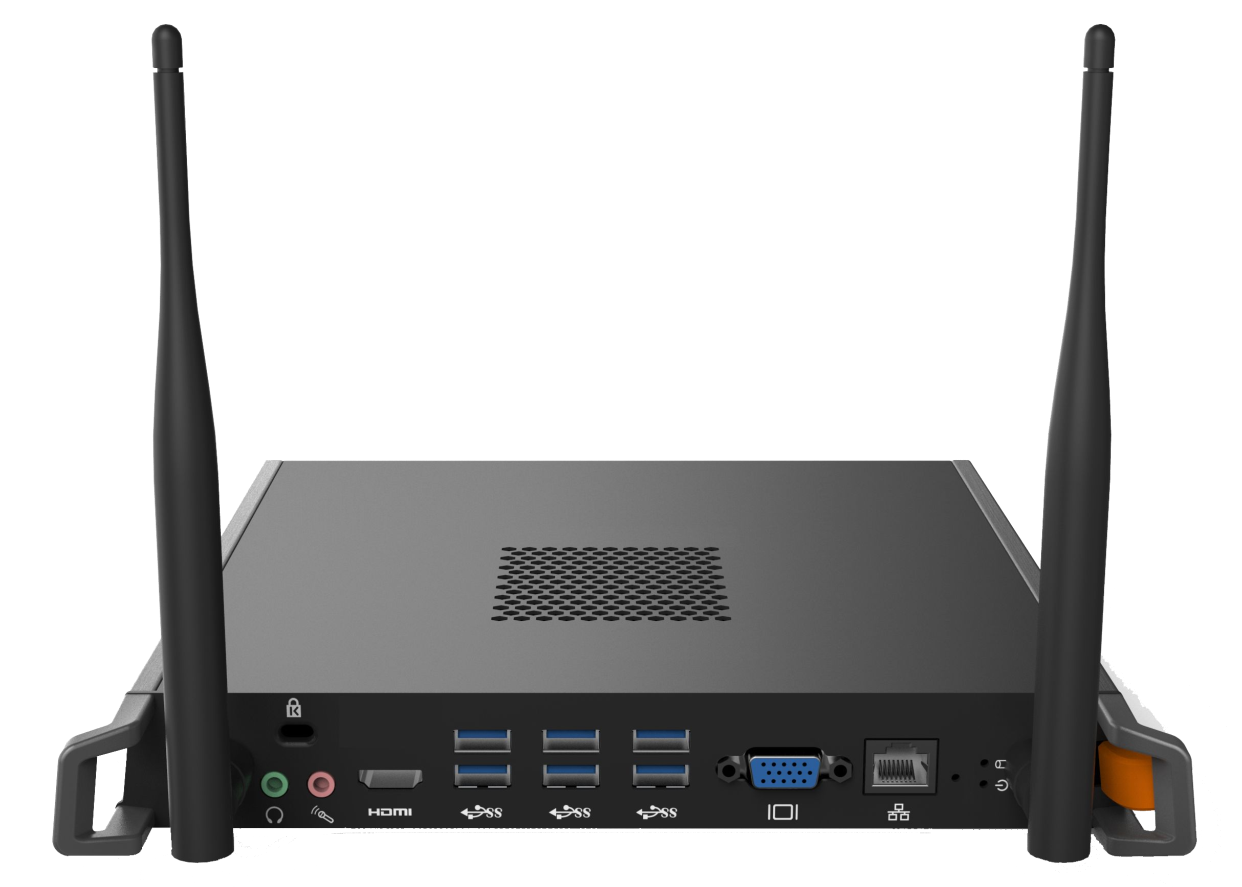 Benefits of an Integrated PC Module
You can use the PC software you are already used to using, and your IT department will appreciate being able to manage updates remotely over the network.
• Intel multimedia-optimized processors with low power consumption
• Large standard memory capacity for high-speed rendering on your large interactive panels
• Onboard storage drives to ensure programs run at full speed so lessons or presentations are always available
• Graphics system optimized for Ultra HD display and video
• Fully supports latest Windows 10
Product Features
High-powered classroom interactivity

Drive every pixel to peak performance with Intel processors, high-grade memory, and solid-state drives optimized for Ultra HD 4K resolution
More power for the tools you use

Any applications and programs you already use shine with an upgrade to a RevTouch custom PC Module. Run complicated and demanding presentations without a hitch
Convenient Operation

Integrates seamlessly with the native Android processor. Your IT department will appreciate the ability to remote access the display and perform updates.
Accessibility and ease of repair

If any issue arises or hardware upgrades are required, the PC module can be removed and the RevTouch interactive display will retain its native functionality to continue working.